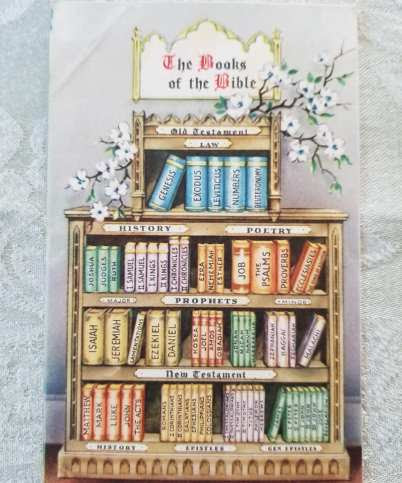 Thursday September 8th
On Thursdays my posts will include verses that stood out in my readings from the Bible during the week. One, two, three or maybe more. If you have a verse/verses that you read during the week and would like to share, leave it/them in the comments and I will add it/them to the post. Let's dig deep in God's Truth this year!
Please Note: Truth for Today on Thursdays will be postponed for the rest of September and will return in October. 
John 1:1-13 (Legacy Standard Bible)
The Deity of Jesus Christ
In the beginning was the Word, and the Word was with God, and the Word was God. He was in the beginning with God. All things came into being through Him, and apart from Him nothing came into being that has come into being. In Him was life, and the life was the Light of men. And the Light shines in the darkness, and the darkness did not overtake it.
The Witness of John the Baptist
There was a man having been sent from God, whose name was John. He came as a witness, to bear witness about the Light, so that all might believe through him. He was not the Light, but he came to bear witness about the Light. There was the true Light which, coming into the world, enlightens everyone. He was in the world, and the world was made through Him, and the world did not know Him. He came to what was His own, and those who were His own did not receive Him. But as many as received Him, to them He gave the right to become children of God, even to those who believe in His name, who were born, not of blood nor of will of the flesh nor of the will of men, but of God.
From Leonard:
Luke 14:33
"In the same way, those of you who do not give up everything you have cannot be my disciples."
From Vera:
‭‭Isaiah‬ ‭1:18-20‬ ‭ESV‬‬
"Come now, let us reason together, says the Lord: though your sins are like scarlet, they shall be as white as snow; though they are red like crimson, they shall become like wool. If you are willing and obedient, you shall eat the good of the land; but if you refuse and rebel, you shall be eaten by the sword; for the mouth of the Lord has spoken."
From Karen:
Romans 15:13
Now the God of hope fill you with all joy and peace in believing, that ye may abound in hope, through the power of the Holy Ghost.
From Nancy:
Philippians 1:1-4
"Therefore if you have any encouragement from being united with Christ, if any comfort from His love, if any common sharing in the Spirit, if any tenderness and compassion, then make my joy complete by being like-minded, having the same love, being one in spirit and of one mind. Do nothing out of selfish ambition or vain conceit. Rather, in humility value others above yourselves, not looking to your own interests but each of you to the interests of the others."