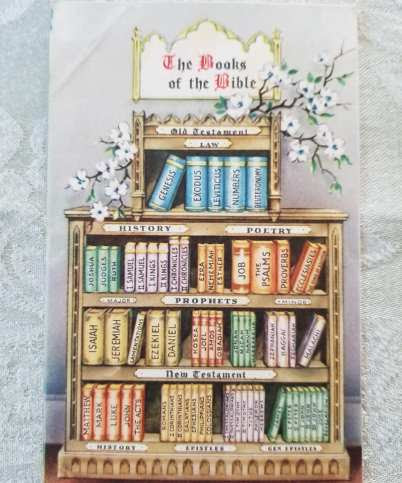 Thursday June 2nd
On Thursdays my posts will include verses that stood out in my readings from the Bible during the week. One, two, three or maybe more. If you have a verse/verses that you read during the week and would like to share, leave it/them in the comments and I will add it/them to the post. Let's dig deep in God's Truth this year!
Note: I will not be posting a Truth for Today on June 9th as I will be traveling and away from my computer. It will resume on June 16th.
Colossians 1:21-23
And you, who once were alienated and hostile in mind, doing evil deeds, he has now reconciled in his body of flesh by his death, in order to present you holy and blameless and above reproach before him, if indeed you continue in the faith, stable and steadfast, not shifting from the hope of the gospel that you heard, which has been proclaimed in all creation under heaven, and of which I Paul, became a minister.
I'm adding a paragraph from Alistair Begg's devotional, Truth for Life,  on these verses:
"The good news of the gospel is the fact that Jesus of Nazareth came on our behalf to bring an end to our alienation. He, and He alone, has done what we most need but could not do for ourselves. So the call to us is very simple: to "continue in the faith…not shifting from…the gospel." We never need to move on from the simple gospel of Christ crucified, risen, and reigning; in fact, we dare not. And yet how easy it is for us to grow cold to these truths; for familiarity to breed if not contempt, then complacency. So consider your heart honestly. Acknowledge your sin. And come back to the gospel once more, in awe "that thou, my God, shouldst die for me."
From Vera:
"So put away all malice and all deceit and hypocrisy and envy and all slander. Like newborn infants, long for the pure spiritual milk, that by it you may grow up into salvation— if indeed you have tasted that the Lord is good."
‭‭1 Peter‬ ‭2:1-3‬ ‭
From Leonard:
2 Timothy 2:22
"So flee youthful passions and pursue righteousness, faith, love, and peace, along with those who call on the Lord from a pure heart."