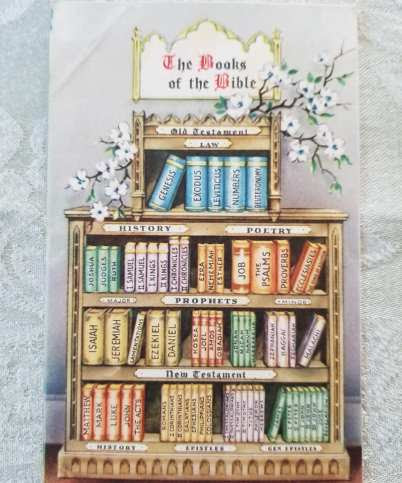 Thursday April 7th
On Thursdays my posts will include verses that stood out in my readings from the Bible during the week. One, two, three or maybe more. If you have a verse/verses that you read during the week and would like to share, leave it/them in the comments and I will add it/them to the post. Let's dig deep in God's Truth this year!
Isaiah 50:10-11
Who among you fears the Lord and obeys the voice of his servant? Let him who walks in darkness and has no light trust in the name of the Lord and rely on his God. Behold all you who kindle a fire, who equip yourselves with burning torches! Walk by the light of your fire, and by the torches that you have kindled! This you have from my hand: you shall lie down in torment.
John 8:12
Again Jesus spoke to them, saying, "I am the light of the world. Whoever follows me will not walk in darkness, but will have the light of life."
From Vera:
‭‭Joshua‬ ‭1:6-9‬ ‭ESV‬‬
"Be strong and courageous, for you shall cause this people to inherit the land that I swore to their fathers to give them. Only be strong and very courageous, being careful to do according to all the law that Moses my servant commanded you. Do not turn from it to the right hand or to the left, that you may have good success wherever you go. This Book of the Law shall not depart from your mouth, but you shall meditate on it day and night, so that you may be careful to do according to all that is written in it. For then you will make your way prosperous, and then you will have good success. Have I not commanded you? Be strong and courageous. Do not be frightened, and do not be dismayed, for the Lord your God is with you wherever you go."
From Leonard:
2 Corinthians 9:6-8
Remember this: Whoever sows sparingly will also reap sparingly, and whoever sows generously will also reap generously. Each of you should give what you have decided in your heart to give, not reluctantly or under compulsion, for God loves a cheerful giver. And God is able to bless you abundantly, so that in all things at all times, having all that you need, you will abound in every good work.
From Cheryl:
Jeremiah 9:23,24
"Let not the wise man glory in his wisdom,
Let not the mighty man glory in his might,
Nor let the rich man glory in his riches;
But let him who glories glory in this,
That he understands and knows Me,
That I am the Lord, exercising lovingkindness, judgment, and righteousness in the earth.
For in these I delight," says the Lord.